One-Time Cleaning Checklist: Your Comprehensive Guide
Introduction:
As a home owner or renter, we are often in need of a thorough deep cleaning of our living spaces. Whether it is preparing for a special event, getting ready for guests, or simply giving your home a fresh start, a one-off cleaning can be a daunting task without proper planning and organization. That's where a one-time comprehensive cleaning checklist comes in handy. In this article, we will provide you a step-by-step guide on how to create and execute an effective cleaning checklist once in a while to ensure that your home is sparkling clean and spotless.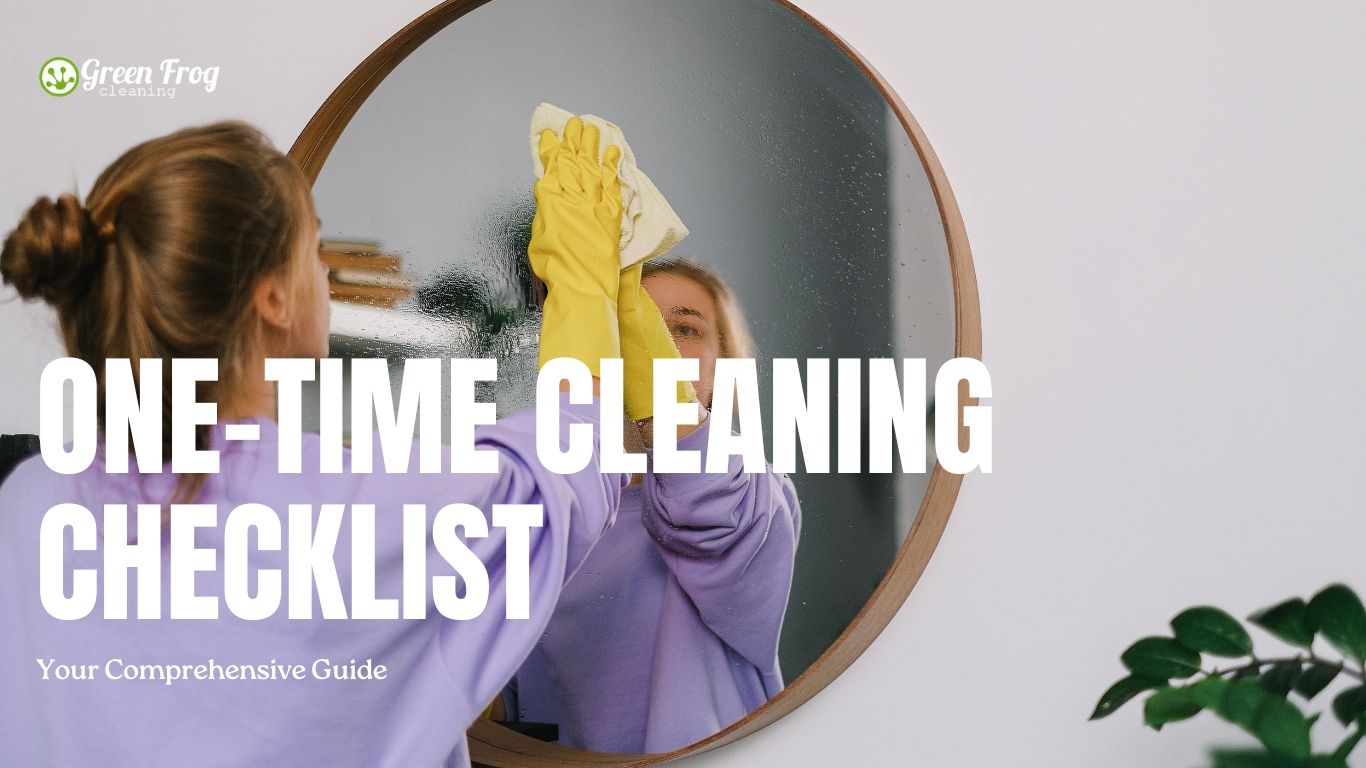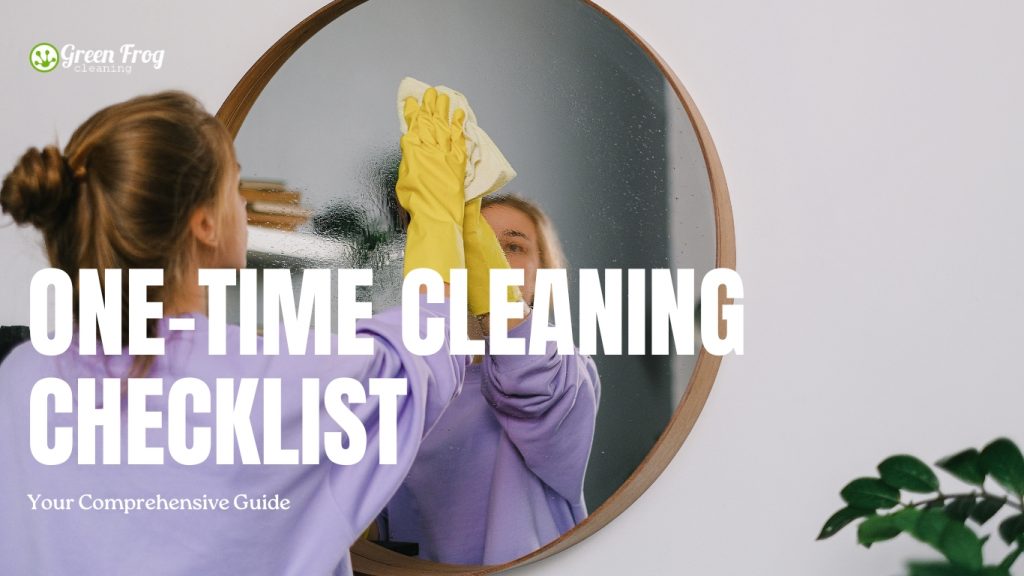 Step 1: Assess Your Home
Before diving into the cleaning process, it's important to assess your home and make a list of all the areas that need cleaning. Start by walking through each room and take note of areas that need special attention. This can include deep cleaning carpets, washing windows, scrubbing grout, dusting ceiling fans, and more. Create a detailed checklist that covers all rooms in your home, including common areas, bathrooms, bedrooms, kitchens and other places in need of cleaning.
Read More : Floor Cleaning Services: The Ultimate Guide
Step 2: Gather Supplies and Tools
Once you've assessed your home and created a checklist, it's time to gather all the necessary supplies and equipment for your one-time cleaning job. Depending on the areas that need cleaning, you may need items specific to your needs such as cleaning solution, microfiber cloths, sponges, mops, vacuum cleaners, carpet cleaners, window cleaning tools, gloves, and other cleaning tools . Make sure you have everything you need before starting the cleaning process to avoid blockages.
Step 3: Create a Cleaning Schedule
It's important to have a cleaning schedule to keep yourself organized and make sure you cover all the tasks on your one-time cleaning checklist. Decide on a timeline that works best for you, whether it's one day or spread over a few days, and create a cleaning schedule accordingly. Assign specific tasks to specific days or time slots, and be sure to allot enough time for each task. Be realistic with your time estimates and avoid overloading yourself with too many tasks in a short time frame.
Step 4: Start Cleaning Room by Room
With your cleaning checklist and schedule in hand, it's time to start cleaning room by room. Follow your checklist and work systematically through each room, checking off tasks as you complete them. Be thorough and pay attention to details, such as wiping surfaces, vacuuming or mopping floors, washing windows, cleaning appliances, and cleaning bathrooms. Don't forget to clean often-overlooked areas like baseboards, light fixtures and behind furniture.
Read More : 10 Expert Tips for Effective Tile Cleaning Services
Step 5: Clutter and Organize
Take this opportunity to de-clutter and organize your belongings as you clean. Sort items that are no longer needed or used and donate or discard them. Organize items that are out of place, such as shoes, books, toys, and paperwork. Keeping your home organized will not only make it look neater but also make it easier to maintain cleanliness in the long run.
Step 6: Pay Attention to Details
To get a really deep clean, pay attention to the details. Dust and clean all surfaces, including cabinet tops, picture frames and light switches. Clean and disinfect doorknobs, handles and other frequently touched areas. Vacuum or shampoo carpet, and clean or replace air filters. Wash curtains, blinds and other window coverings. Don't forget to clean appliances including the oven, refrigerator and dishwasher. Taking care of these little things will ensure that your home is spotlessly clean and fresh.
Step 7: Finishing Touches
Once you've completed all the tasks on your one-time cleaning checklist, it's time for the final touches. Walk through your home and do a final inspection to make sure you haven't missed anything. Take a look at your checklist and make sure all tasks are checked off. If there are any areas that still need attention, go back and address them.
After you've completed the cleaning tasks, consider adding some final touches to keep your home feeling inviting and fresh. This can include adding fresh flowers, rearranging furniture to create a new layout, or adding a few decorative touches to enhance the aesthetic appeal of your home.
Read More : How to Clean Your Home Quickly and Effectively for Guests
Conclusion:
A one-time cleaning checklist is a valuable tool for making sure you cover all the necessary cleaning tasks and have a well-cleaned and well-organized home. By following a step-by-step guide, assessing your home, gathering supplies, creating a cleaning schedule, cleaning room by room, organizing and decluttering, paying attention to details, and adding the finishing touches, you'll be able to successfully clean once Can complete the cleaning of your house. Remember to take breaks, stay hydrated, and seek help if you need it. With a clean and organized home, you'll be able to enjoy a fresh and welcoming living space that you can be proud of.