8 Genius Cleaning Tricks You Didn't Know Existed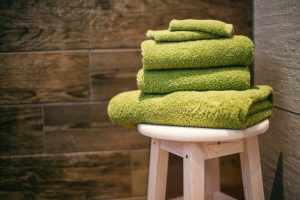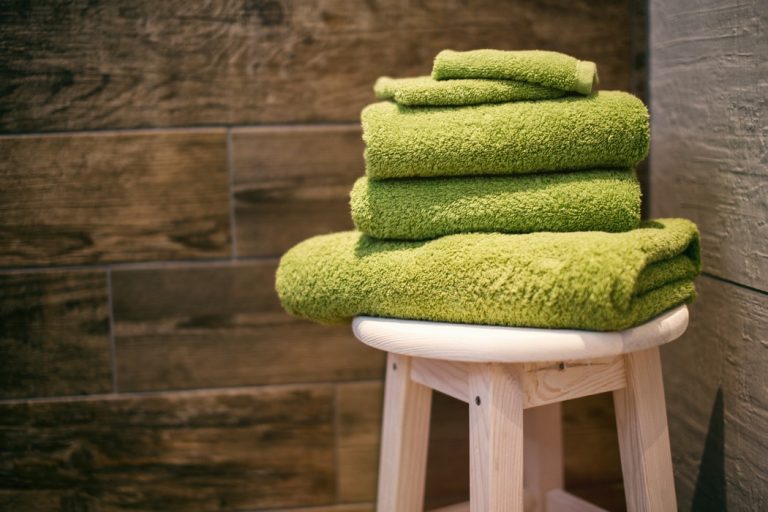 Cleaning can be one of two things. It can either be really fun or really boring. But no matter what, it can be pretty easy, if you're doing it right. So today we're showing you some of our favorite tricks to help you clean your house smarter, not harder.
Without further or do, here are 8 genius cleaning tricks you didn't even know existed:
1. Clean the ceiling fan with a pillowcase
Struggling to clean the layers of dust piling up on your ceiling fan? Try dusting it with an old pillowcase to prevent dust from flying around the room. Simply spray the inside of the pillowcase with some dusting spray then place the pillowcase over of the arms on the ceiling fan and wipe the dust into the bottom of the pillowcase. This allows you to contain the dust in the pillowcase and prevent it from reaching another surface. Genius right?
2. Use a broom to clean the bathtub
If you have problems bending down to clean the bathtub or the walls of the shower you can clean them easily using a broom from the dollar store. Fill up the tub with some warm water and detergent before dipping the broom inside and using it to scrub the walls. Your back will thank you later. 
3. Dust the lampshades with a lint roller
Often times, the lampshades are the most neglected piece of furniture in a household. They are just something you think to clean unless you have dust allergies. But lampshades need cleaning too. Taking a lint roller, use it to remove the dust from both the outside and inside of the shade. If you happen to notice dust on the light bulb too you can easily wipe it off using a microfiber cleaning cloth.
4. Create a DIY cleaner using things in your pantry
Did you know that you can actually clean your house using food that you already have in your kitchen? Using vinegar, water, and lemon slices you can create your own surface cleaner. Just take an empty spray bottle and fill it with one part vinegar, one part water then add a couple lemon slices (or drops of lemon essential oil) and you can clean virtually anything in your home.
5. Microwave lemon slices to clean it
Keep those lemon slices out because you can use them for more than creating your own surface cleaner. You can actually use them to clean the inside of your microwave and save yourself some time. Place a few slices of lemon in a microwave-safe bowl filled with water and a teaspoon of white vinegar and microwave on high for 3 to five minutes before wiping clean.
6. Kill odor with vodka
If you have a really strong odor coming from your kitchen sink or even in your clothing, you can kill it using vodka. Even if you aren't a vodka drinker, this cleaning hack is genius. Just add a little bit of vodka to a clean empty spray bottle and spray the area in a well-ventilated area and leave it to dry.
7. Whiten your grout using toilet cleaner
Using Clorox's toilet bowl cleaner you can actually clean more than just the toilet. You can actually use it to whiten the grout on the floors or even inside the shower. Using the twist-top nozzle just run the solution along the lines of the grout and let it sit for about an hour before wiping away with an old rag.
8. Delegate your house cleaning
The last genius house cleaning trick on our list is one that's probably very obvious, but one that's often overlooked. If you're struggling to keep your house clean because of a busy schedule or because you aren't really into cleaning, just hire a house cleaner to help you. Contact us today to see how one of our professional house cleaners can help you achieve the peace of mind you deserve.