7 of The Dirtiest Places in Your Home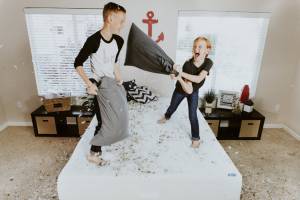 Most of the time when you ask someone if they know what the dirtiest place in a house is they state the obvious – the bathroom, the floors. A lot of them even say it's their children's bedrooms. But the true dirtiest places in your home are often the ones that go unnoticed. 
The counters in your kitchen can be one of the dirtiest places in your home. But they can also be the toughest to clean and keep clean. Sanitizing the kitchen can be tricky when you don't want to have any harsh chemicals near your food and the surfaces used to cook it. 
Pro Tip: Consider an eco-friendly disinfectant such as Method or Mrs. Meyer's to wipe down the counters with on a regular basis.
Following the kitchen counters, the sink is also one of the dirtiest places in your home. You might not think so considering all the hot water and soap that sits in it. But think about all the bacteria from leftover food or germs that transferred from your hand to the plate. Things can get pretty dirty in there.
Pro Tip: Take some apple cider vinegar and give your sink a nice good scrub every couple of days.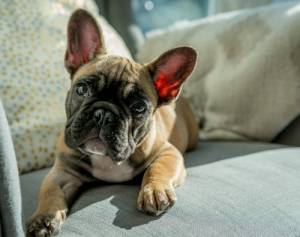 Yup that's right. Animal toys can transfer a number of germs and bacteria throughout your house. So all that cleaning you do, may not be worth it if your pets dragging around a three-year-old toy filled with who knows what kind of germs and bacteria.
Pro Tip: Switch out your pets toys every now and then, for your sake and theirs.
When's the last time you cleaned your faucet handles? According to the Centers for Disease Control and Prevention germs and other bacteria are transferred from hands to surfaces. So really all handles, not just your faucet handles, are pretty dirty. I mean think about it, how many people touch our door handles, cabinet handles, and handrails in a single day? And now think about how many times those handles get cleaned. Pretty gross isn't it?
Dish sponges are the worst for harboring bacteria. There are many myths out there about cleaning them and using the microwave to completely clean them. But the best thing you can do is really just switch out your sponge. That's the best way to ensure that your dishes are properly getting cleaned.
Pro Tip: Buy a pack of sponges in bulk and change them periodically. You should never have a sponge longer than one month.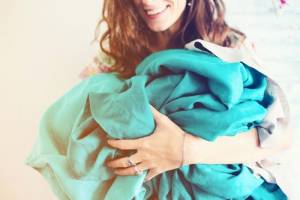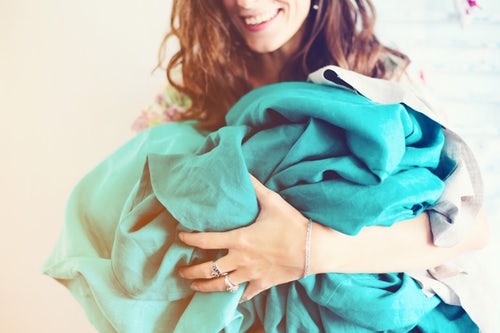 Your toothbrush and your toothbrush holder can both actually get pretty dirty. Hot water alone isn't enough to sanitize months of growing bacteria. It's important to get a new toothbrush every couple of months in order to maintain healthy gums. As for your toothbrush holder, you can throw it in the dishwasher or let it soak in some hot water and antibacterial soap to clean it.
And of course, we have the bathroom. No dirty house is complete without it! But cleaning your bathroom is more than just the toilet, sink, and shower. Having a clean bathroom also means having a clean mirror, floors, and we mentioned it above – clean faucet handles! If those areas of your bathroom haven't been touched in a while you might want to give them a little bit of attention.
Pro Tip: Give your bathroom a nice deep clean at least once a week. This means, disinfecting, sweeping, mopping, and dusting. Your dead skin cells cover more places than you think!