Elevating Your Getaway Experience: The Magic of Vacation Rental Cleaning Services
Vacation Rental Cleaning Services: Imagine counting down the days until your vacation, when you'll finally be able to retreat to a peaceful haven. Your rental home is not only neat and clean; It is spotless when you walk in. Vacation Rental Cleaning Services make this possible. In this part, we will explore the magic behind these services and see how they can make your travel more enjoyable and out of the ordinary.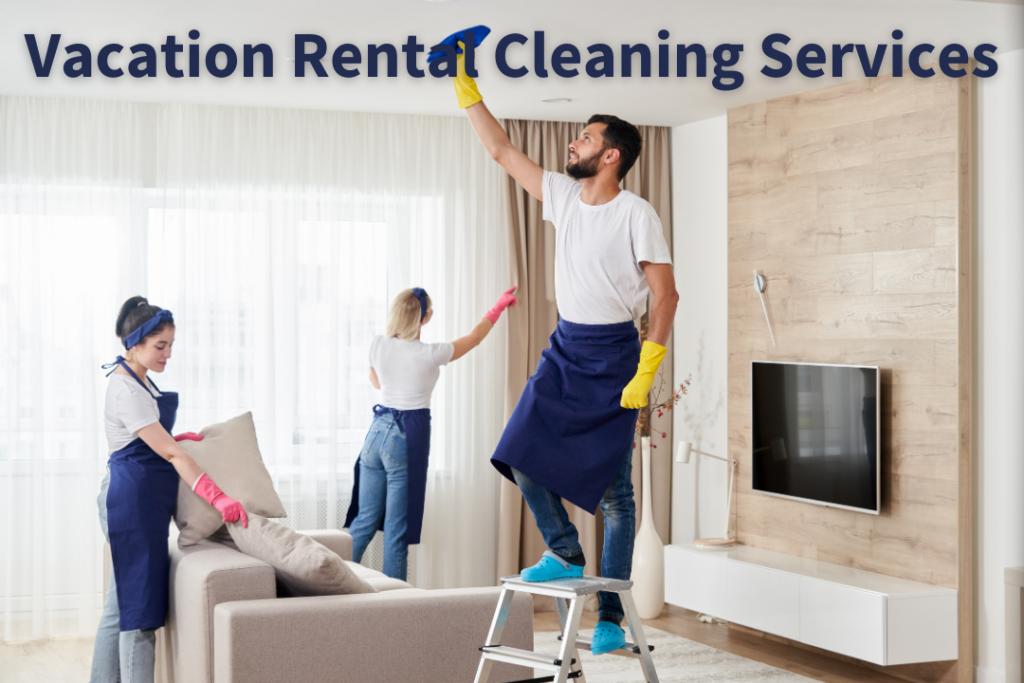 Invisible Hero
It's the professional cleaners who work behind the scenes to make this vacation rental a comfortable stay that guests will fondly remember. They strive to ensure that your stay is spotless by creating a charming entry point for you.
Create Comfort and Trust
Cleanliness is essential to making a vacation rental feel like a home away from home. Clean floors and clean sheets are a good sign that your comfort and safety are being considered.
Relaxation Factor
Consider how much more comfortable your travels would be if you didn't have to worry about your housing conditions. Relax and focus on creating priceless family memories thanks to Vacation Rental Cleaning Services.
Cleaning Process
The cleanup process requires careful and detailed strategy. Cleaning experts will disinfect frequently touched surfaces and other small but important details. They will ensure that the rental property is not only spotless but also safe for you and your loved ones.
Continuous Practice
Many companies offering clean vacation rentals are also becoming more environmentally conscious. This means you can rest easy knowing that you are helping to maintain a healthier world by patronizing businesses that adopt green cleaning practices.
Conclusion
The unsung heroes of your vacation are the cleaners at Vacation Rental Cleaning Services. Their attention to your comfort, cleanliness and satisfaction will leave you with wonderful memories. So the next time you walk into a rental property and find that it has everything you could possibly need, remember the charm that these services provide for your vacation.