The Easiest Way to Clean Your Refrigerator
Having a clean refrigerator means having fresher food, so it's important to do your best to maintain the cleanliness of your kitchen workhorse.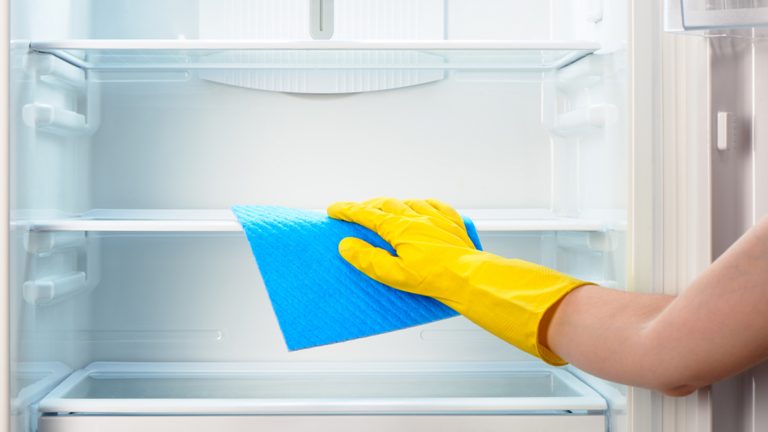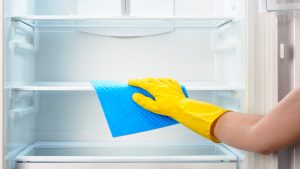 It's no secret that the refrigerator is one, if not the only, hardest working appliances in your kitchen. And it's one that often takes a good beating if it's not cared for properly. It's often subjected to spills, odors, and overcrowded spoiled food. The worst part is, it never gets a rest. It is always working and that's why you need to clean your refrigerator often. 
Removing old food
One way to clean your refrigerator is to check (every day) for spoiled food and throw out anything that's past its prime. If you notice something leaking, such as defrosting meat or cartons of fruit, place it in a container or on a rimmed plate. This will help prevent the growth and spread of mold in your fridge.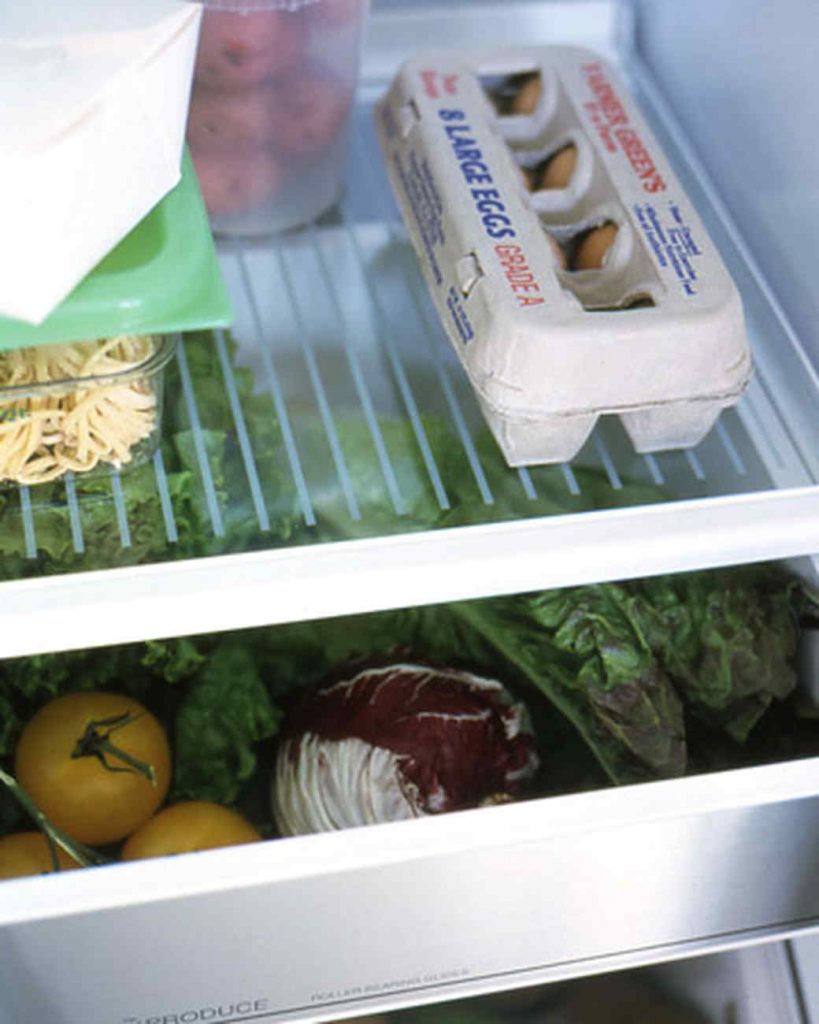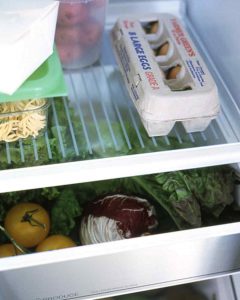 Wiping up spills
When a mess happens, wipe it up immediately, before it has a chance to dry. And make sure everything that goes into the fridge is clean too. Think immaculate; wipe off all rims on jam jars, all salad dressing bottles, and even the ketchup container before storing them in the refrigerator. You also want to make sure all leftovers are stored airtight to prevent leakage and spoilage. 
Because you're wiping up spills when they happen, you should only have to clean the inside of your refrigerator once each season. Using a mix of 2 tablespoons baking soda and 1-quart hot water, wipe out the interior with a damp cleaning cloth, then dry with a clean towel. This mix will help you clean and eliminate odors. You do not want to use soap or detergent, because it can leave behind a scent for the food to absorb. 
Each week you should be wiping down the doors, edges, and top of the refrigerator with a microfiber cloth, warm water, and mild dishwashing detergent. It's also a good idea to add a drop of tea tree oil to help disinfect. Make sure you're paying special attention to the areas around the handles as they can harbor sticky fingerprints. For stainless-steel refrigerators be sure to use commercial stainless-steel spray and always wipe in the direction of the grain. 

Green Frog House Cleaning
Are you able to clean your refrigerator now? We sure hope so. If not, give us a call and see what one of our professional house cleaners can do for you.