Perfect Maintenance Cleaning Every Time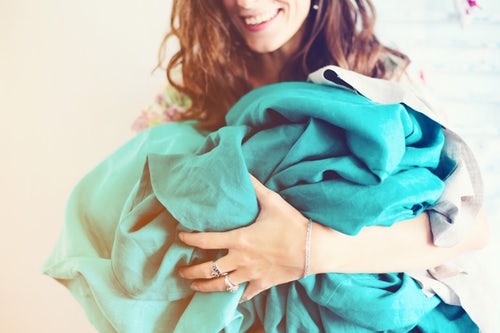 There are many little luxuries you could perhaps do without in life, but slipping into a freshly made bed with clean linen and walking into a sparkling clean home are the little things that we can all enjoy. When it comes to cleaning, it is important to your health and well-being that your cleaner does a thorough job, and we believe in friendly, proper service based on the Perfect Maintenance Cleaning (PMA) service method.
Our team of cleaners will clean your home for optimal health and hygiene using quality, eco-friendly cleaning products that won't harm their health or yours but only leave behind shining surfaces free from germs, dust and stains. When you schedule weekly or bi-weekly cleanings of your home or office, you put the health of your family and staff first and provide a healthy, happy environment to flourish in.
Which cloths work best for cleaning?
Cleaning can occur in different stages and intensity levels, and we can deliver a service depending on your requirements. Because we strive for a perfect clean, we use microfiber cloth extensively.
During our house and move-out cleans and maintenance maid services, we've found that microfiber cloths capture all the dirt and dust into their fibers, resulting in a brilliant clean without leaving any residue. When working with microfiber cloths, we find it best to fold them and only work with one side on a given surface, providing you essentially eight fresh surfaces to wipe with.
You have to consider what you're cleaning. For instance, if you're merely dusting or cleaning blinds and bookshelves, it's best to have a dry cloth that won't get greasy from dry dust particles. They are so effective that you even get mops and gloves made of microfiber. Still, you should follow instructions on the care labels. It is best to wash cloths and mop coverings and such in the washing machine but without any fabric softener as this will clog the fiber's pores making your cloths completely inefficient.
To keep them fresh or after using them for a deep clean, you can boil your cloths in baking soda for 10 to 15 minutes to have them looking as good as new and cleaning as they did when they were brand-new.
We make sure that all our staff are trained and follow the PMC methods ensuring you receive a precision, consistent clean every time they visit you. We would love to take care of your home on a weekly basis, get your old place ready for move-in or clean your new home from top to bottom to have it ready for moving day. Please get in touch with us to make a booking for punctual, friendly cleaning services in San Diego or La Mesa.