Step-by-Step Guide on How to Start Cleaning a Dirty House
How to Start Cleaning a Dirty House: Moving from a cluttered and messy home can be stressful, but going from a cluttered home to a clean home isn't as hard as it sounds. Whether you're busy or things have changed, getting your space back in order starts with a few easy steps. In this article, we'll show you how to get started cleaning a messy house and help you turn it into a comfortable, well-organized place to live.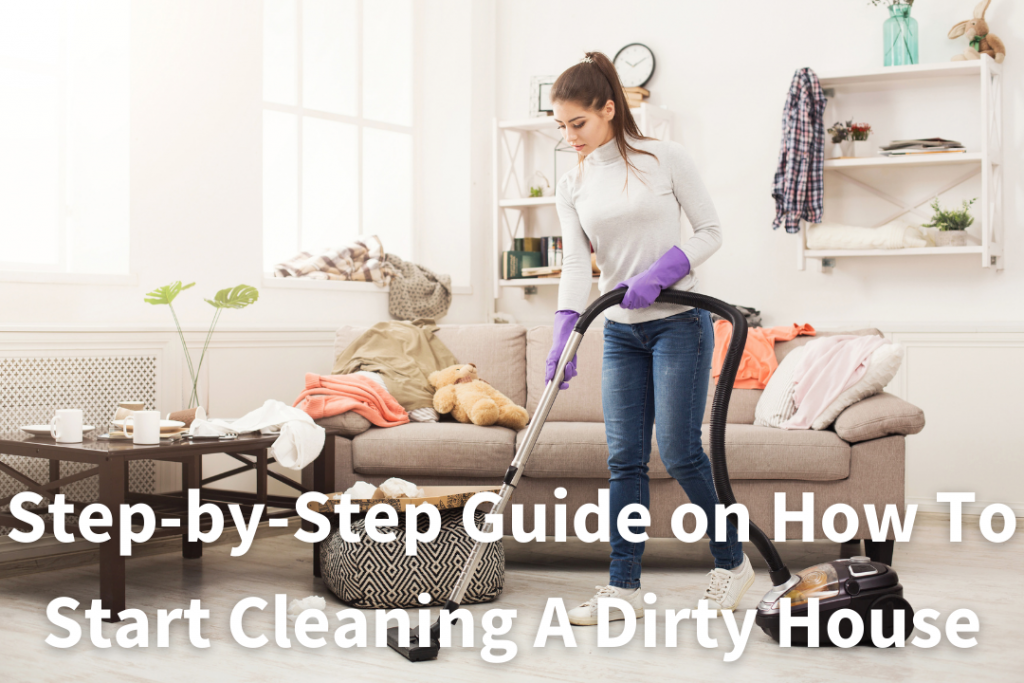 Adopt a Growth Mindset
The right attitude is the first step to cleaning a messy house. Don't let the chaos discourage you; Instead, focus on the little victories along the way. Know that with each small step you take, you are making progress toward a cleaner and more organized home.
Gather Supplies
Before you begin, gather your cleaning supplies. If you don't have to stop what you're doing to get to anything, you can keep going. Get some rubber gloves, a dustpan and broom, a mop, a dustpan, and some cleaning supplies.
Declutter One Space at a Time
Start by emptying one of the spaces. As you work through each room, sort your belongings into piles for storage, donation, and trash. Getting organized from the start requires getting rid of items you no longer use or need.
Start with Surfaces
Once you get rid of excess clutter, start with the surfaces. Dust surfaces and wipe down tables, shelves, and counters. Dust can be collected using a microfiber cloth instead of being scattered around.
Explore Floors and Carpets
Sweep or vacuum the floor to get rid of dust and dirt. If your carpets are in need of some TLC, you might want to vacuum them thoroughly or even consider hiring a professional carpet cleaner. Having clean floors instantly adds to the beauty of the room.
Manage Kitchen and Bathroom
It's not unusual for kitchens and bathrooms to need extra care. Remove any dirt or buildup by wiping, cleaning sinks, and flushing toilets. These areas are essential to a happy home.
Create a Cleaning Routine
It is important that once you begin your cleaning efforts, you keep them going. Make it a habit to regularly complete basic housekeeping tasks such as vacuuming, laundry, and wiping down counters. Maintaining a regular routine will reduce the accumulation of dust and debris in the future.
Celebrate Your Progress
Appreciate how far you've come as you complete each task. With enough time and work, even the dirtiest home can be turned into a cozy haven. Take a moment to appreciate the newly-renovated space you're helping to create.
Conclusion
When you first start cleaning a Dirty House, it's the beginning of a journey that will take you from clutter to comfort. Taking on projects one by one with a positive attitude can help you transform your home into a comfortable resting place. Keep in mind that every effort, no matter how small, will help you get closer to the clean, welcoming home you deserve.