How to Clean Your Kitchen Sink & Why It's Important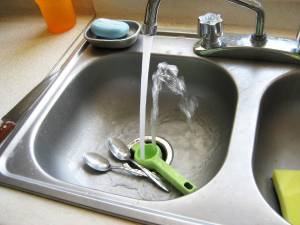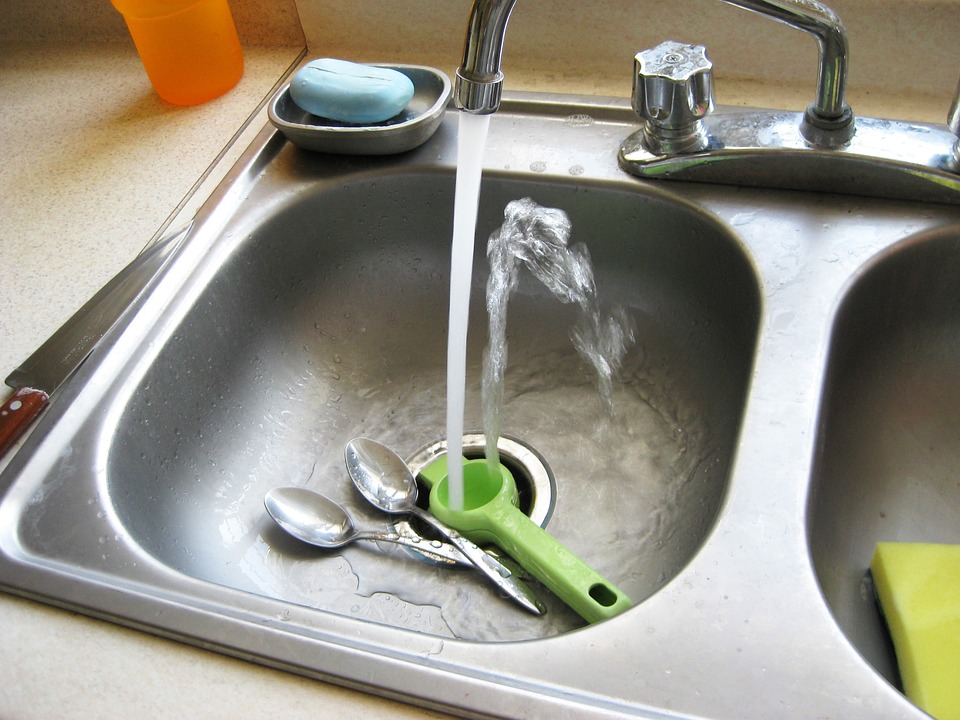 Your kitchen sink is the place where you wash your dishes, clean up messes, and prepare your food. But how often do you actually clean your kitchen sink? A lot of people don't know this but you should be cleaning your kitchen sink at least once a week in order to keep it free from germs and other bacteria.
According to WebMD the kitchen sink serves as a feeding grounds for illness-causing bacteria, including E. coli, salmonella, and Staphylococcus aureus that can easily get on your hands or spread to foods. I don't know about you but that's enough for me to clean my kitchen sink after each and every use.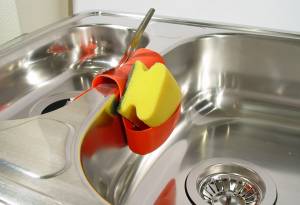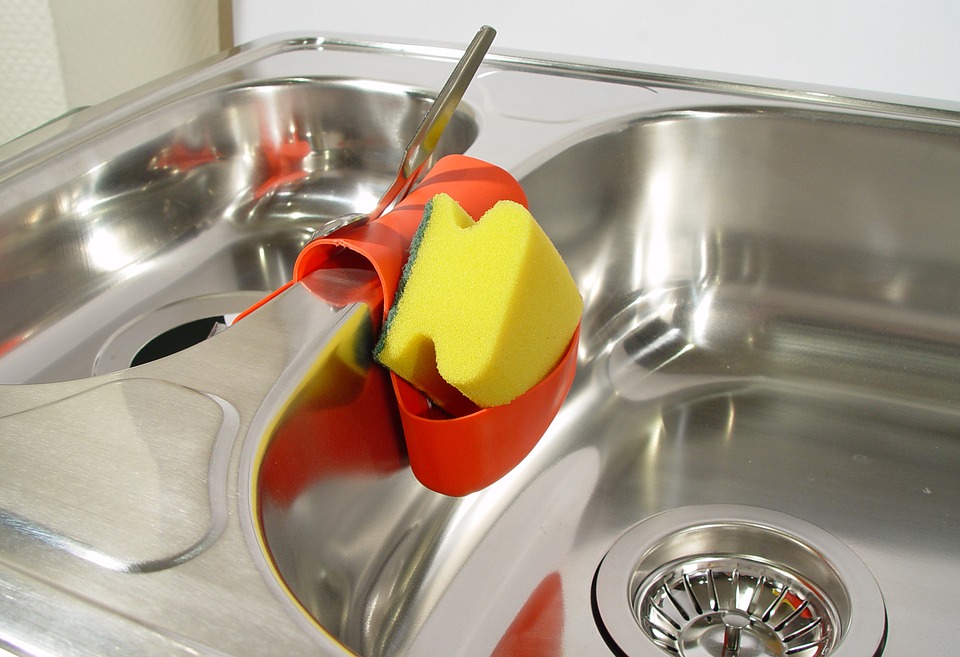 Once you learn how to clean your sink it's a breeze. Start by removing everything from your sink and clearing any leftover food debris. Then you can go ahead and gather your supplies. 
Things you'll need:
Wet the entire sink using warm water and sprinkle baking soda across the bottom. Rub the baking soda into the bottom of the sink until you've created a nice even paste. The alkali nature of baking soda will help remove stains in the sink as well as soap scum and bits of food. 
Next, take some of the paste you've created and scrub it into the caulk seal around your sink along with the faucet and underneath the rubber drain flaps (this area can get very dirty, so you should do it last). Rinse your scrub brush frequently and add more baking soda as necessary.
When that's finished you can rinse the entire sink using warm water. Now take your vinegar and or antibacterial soap and pour it in the sink and scrub it into the surface using your scrub brush. Allow it to sit for 10-15 minutes before rinsing away with hot water. Then take a dry microfiber cloth and wipe the sink clean.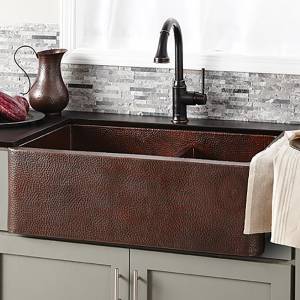 For those of you who have a copper kitchen sink you'll want to avoid using any acidic chemicals when cleaning it. Things like vinegar, lemon, or even Clorox can damage a copper sink. If you have this type of sink you can clean it using antibacterial dish soap and then pat it dry with a microfiber rag. And afterward, you can spray it down with some Lysol disinfectant spray.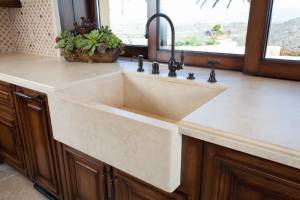 If you have a stone kitchen sink you'll also want to avoid using harsh chemicals. Stone-composite sinks are porous, which means they can absorb the liquid. So you'll want to avoid anything that could be absorbed by the sink and cause damage. For these sinks, you can use the same method you would with a copper sink. Clean it with mild antibacterial dish soap and warm water. Then pat it dry with a microfiber cloth. 
Get help cleaning your kitchen sink
Need help getting and keeping your kitchen sink clean? Contact us today. Our professional house cleaners are here to help!