How to Clean Stainless Steel Appliances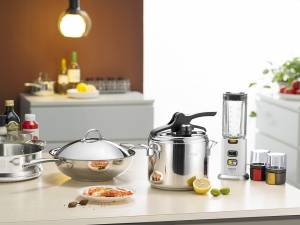 It's no doubt that stainless steel appliances look great in any kitchen. But they're also prone to watermarks and fingerprints which can make them look dirty. In order to restore your appliances back to their original look, you're going to need to dust off the elbow grease and give them a good cleaning. 
But how? 
Today we're going to show you how to clean your stainless steel appliances using water and tea tree oil. One of the best things about using tea tree oil to clean is that it contains natural antibacterial properties that allow a two-in-one cleaning and disinfecting action.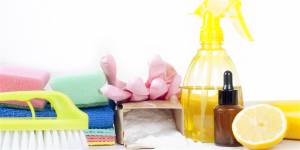 Gather your supplies
What you'll need to clean your stainless steel appliances: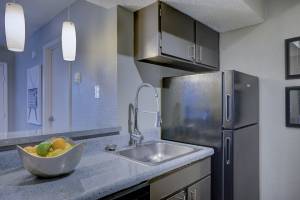 Cleaning your stainless steel
Now that you've gone and gathered all of your supplies, you can start by filling your spray bottle with lukewarm water. Then add 8 drops of tea tree oil. You can also add 2 drops of lemon essential oil to create a fresh lemon scent. But if you don't have it, plain tea tree oil will do just fine.
After you've filled your bottle, take your cleaning cloth and get to work. Start by spraying your appliances and letting the solution sit for 1 minute. Then go ahead and wipe it away making sure you're wiping with the grain and not against it.
Make sure you don't spray too much solution on the surface. A spritz or two will be just fine.
Once you're done wiping, grab a second cleaning rag (make sure this one stays dry) and go over what you just did. And that's pretty much all there is to it.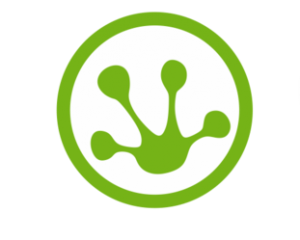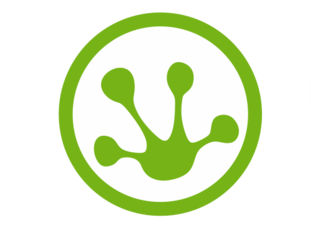 Overview
If you need help cleaning your stainless steel appliances, call us today. Our professional house cleaners are here to help. Here at Green Frog House cleaning, we specialize in cleaning kitchen and that includes your stainless steel appliances.