10 Cleaning Tips to Help Get Your Home Sparkling Clean This Spring

Here at Green Frog, we know that there isn't anything more satisfying than a little spring cleaning to start your year off on the right foot. So put on the music and change into your cleaning gear because today we're giving you some of our favorite cleaning tips to help you get your home sparkling clean this spring.
Spring cleaning tips
1. Clean out your refrigerator
One of the first things you should do when you start your spring cleaning checklist is to clean your refrigerator. Empty it out and discard any old food and then proceed to wipe it down from the inside out.
2. Dust the entire house
Now go through each room in the house and dust it from top to bottom. One of the reasons spring cleaning is so imperative is because you're getting rid of all the dust buildup from the winter. So take your dusting spray and a microfiber cleaning cloth and get to dusting.
3. Wipe down and polish all the appliances
Another thing you should do when it's time to do some spring cleaning is to go around and clean all your appliances. Wipe them down and then take a dry cleaning cloth to polish them off. If you have stainless steel or copper appliances you can add a drop of olive oil to help smooth out the surface.
4. Donate old items of clothing
Spring is a time for renewal. That means it's out with the old and in with the new. Consider going through your old clothing and donating it to your local charity or goodwill. This will help clear up space and make room for anything that doesn't have a home.
5. Sort through all your files
Just like you want to sort through your clothing you also want to sort through the mail and any files you have in the house. Shred any documents that you longer need and organize the ones you need to keep.
6. Wipe down the electronics
Studies show that aside from appliances electronics are the most handled items in your home. But they are also the most neglected (when it comes to cleaning). We tend to use these items but we don't really think about cleaning them. Now is the time to go around and disinfect these items to help prevent the spread of germs.
7. Freshen up the laundry room
Another way to keep your home clean this spring is to freshen up your laundry room. Do some maintenance to ensure your washer and dryer are working properly, clean out your washer, and add some arm & hammer to give the room a nice clean smell. 
8. Clean the window tracks and sills
Cleaning the window sills and tracks is also a vital part of spring cleaning. This will help to reduce dust and allergens throughout the room. And it also creates a nice fresh airflow throughout the house. 
9. Vacuum and shampoo the carpet
After you've worked your way through the entire house, the last thing on your list should be to do the floors. Depending on the type of floors you have in your house you'll either want to vacuum or mop them before shampooing them or giving them a nice coat of wax.
10. Do some yard work
You may think all of your spring cleaning tasks are finished once you're done cleaning inside but that's not always the case. Depending on where you live, whether it's a home or an apartment, you'll also want to do a routine inspection outside of your home. Check to see if you need to clear the gutters, cut the grass, or plant new flowers.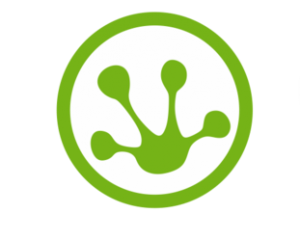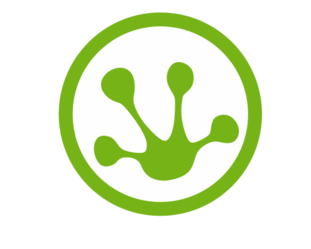 Green Frog House Cleaning
Hiring a professional house cleaner may just be the thing you need to get your spring cleaning off on the right foot. If you think you might need some help with your spring cleaning, contact us today to schedule a free service estimate.